New Patients at CR8WELLNESS
Welcome to CR8WELLNESS! We're here to help you feel better, get better, and live better! Make yourself comfortable; we won't keep you waiting long.
Please complete our paperwork prior to your first visit. If unable to do so, we ask that you arrive ten minutes before your appointment to complete. The first visit will be about 45 minutes.
Online Forms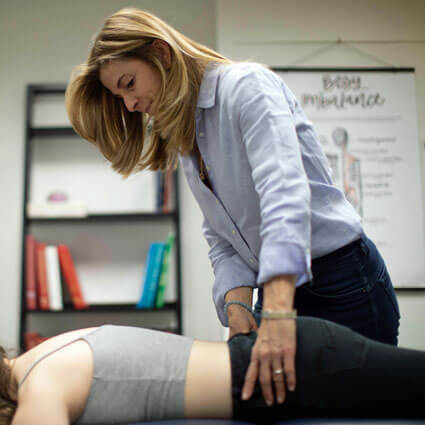 Your First Appointment
Our staff will greet you warmly upon arrival and give you a quick tour of the clinic, introducing you to the other therapists in our office, before taking you to the intake room. Dr. Sylvia will meet you there to find out your reasons for today's visit. She gives a brief explanation of chiropractic, the types of treatments she does, and what she's looking for in the exams. For those learning about chiropractic for the first time, there's a short animated video to provide more information.
Next is the physical exam, which starts with a postural examination using the PostureCo™ app. Dr. Sylvia does an in-depth exam with range of motion, neurological and orthopedic testing, and palpation. If X-rays are necessary, you'll be referred out for them. After making sure you understand everything, she sends you back to the front desk to make an appointment as soon as possible for your results.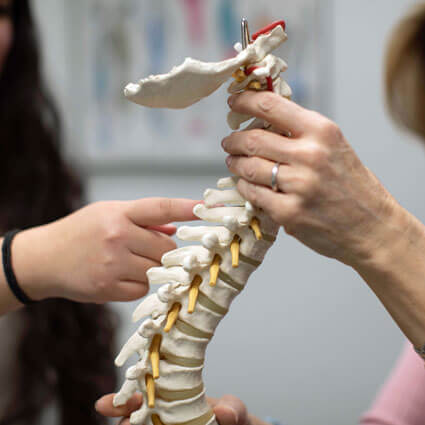 When You Return
On the next visit, you'll receive the report of findings with your diagnosis, length of treatment, and the cost. If you choose to continue care, you'll receive your first adjustment today.
We ask patients to set aside an average of 15-20 minutes for each visit to allow for additional therapies as needed.
Financial Responsibility
We are a cash practice; payment is requested at time of service. We provide a receipt for those with private insurance.
Still Have Questions?
Haven't decided if chiropractic is right for you? Give us a call, and let's see if we can answer your questions or concerns. If not, make an appointment to tour our office and speak with Dr. Sylvia to see if we're the right fit for you. Call today!
Contact Us
---
New Patients at CR8WELLNESS | (416) 322-3619