Meet the Team at CR8WELLNESS
Get to Know Us
---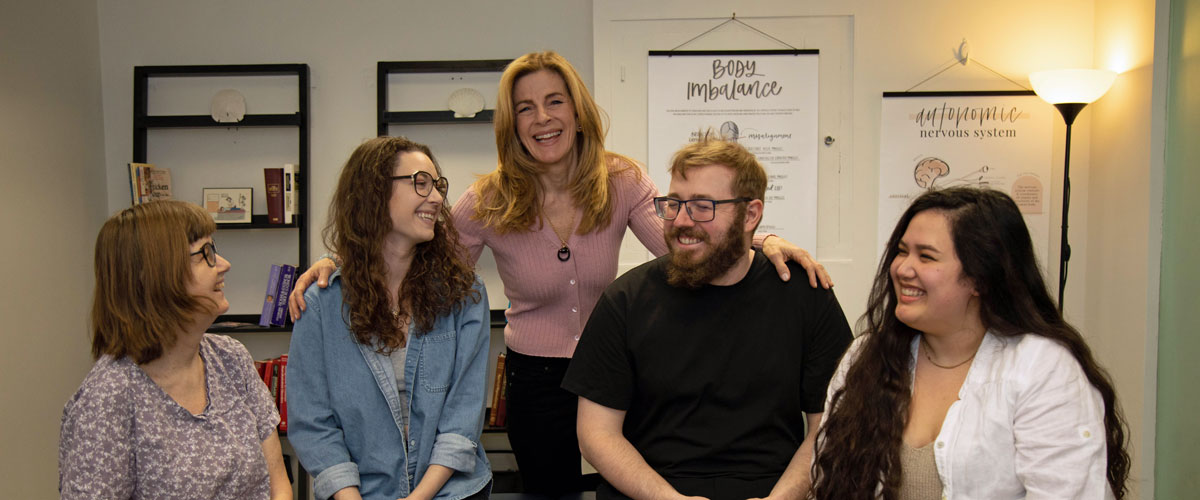 Jacalyn (Jackie) Coulter, BA, RMT
Jackie Coulter trained at 3HO Foundation for the Healing Arts and has over 20 years of experience treating a variety of musculoskeletal conditions. She offers pregnancy and postnatal massage therapy and employs numerous massage therapy techniques including: deep tissue massage, N.I.S.A (related to Rolfing and Active Release), Swedish massage, relaxation massage, and Reflexology and Craniosacral Therapy.


Laura McCormic, RMT
Laura McCormick is an experienced Registered Massage Therapist who is fully committed to helping and supporting her clients in achieving their goals toward optimal health and balance. Laura graduated from Sutherland-Chan School and Teaching Clinic in 2003 and continues to expand her training in massage techniques, psychotherapy, energy work, and spirituality.
Laura's special interests include therapeutically reducing the effects of emotional stress on the body, assisting her clients in reconnecting with themselves in a holistic way (mind, body, spirit), and alleviating chronic pain. Laura has specialized experience working with individuals who are living with the effects of central nervous system conditions such as stroke, multiple sclerosis, and spinal cord injuries. She is intuitive in her treatment approach and believes clear communication is an essential component of an effective therapeutic relationship with her clients.
---
Meet The Team at CR8WELLNESS | (416) 322-3619